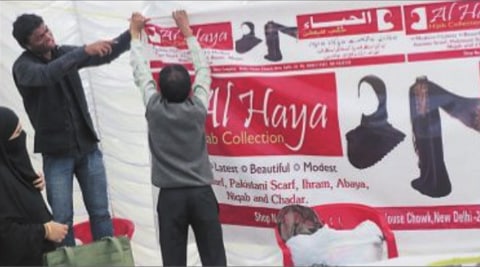 Women students in flowing burqas talk about how purdah is the "purest form of existence for a woman". They explain how capitalism — with its notions of financial independence or a career for women — is anti-women.
Models are on display to help explain how purdah is to be observed.
And then, apparently in a concession to more "modern" views, the women also speak about dowry, foeticide, sexual violence and women's health.
All this is part of a three-day exhibition that started on Friday at one of Aligarh Muslim University's women's hostels, Abdullah Hall, to — ironically — mark International Women's Day.
The exhibition, which apparently has the permission of the vice-chancellor, has been organised by a students' group named 'Students of AMU'.
Anam Rais Ansari, one of the organisers, and a student of law, said they were providing "Islamic solutions" to women's problems.